Still the Body, Still the Mind - Restoring health & vitality through life's transitions
Welcome to MindBody Oasis


at the Whitchurch Chiropractic Clinic
Our modern-day, hectic lifestyles can be fraught with tension, worry and stress. When you have to juggle all the different obligations of work, looking after a family and running a home, life can take its toll on you. And then you have the challenges of life's transitions, including ageing and menopause. Whilst we can't eliminate these, we can support you by safely and naturally restoring your health, turning back the hands of time, melting away modern-day stress and easing the symptoms of ageing and menopause, so you feel more confident and in control of your health and life.
Our mission at MindBody Oasis is to provide you with an oasis of calm so that you can still the body and still the mind. Through our specialised programmes and range of treatments we want to ensure you have the very best chance of coping with and combating all of life's stresses and transitions.
Specialised Programmes for Life's Transitions
Life can be tough at times, but we're here for you, supporting you through some of life's major transitions with our targeted programmes. These have been specially and uniquely designed to match your needs and help you restore health, vitality and vigour, so you can start to feel more in control and more confident about your life.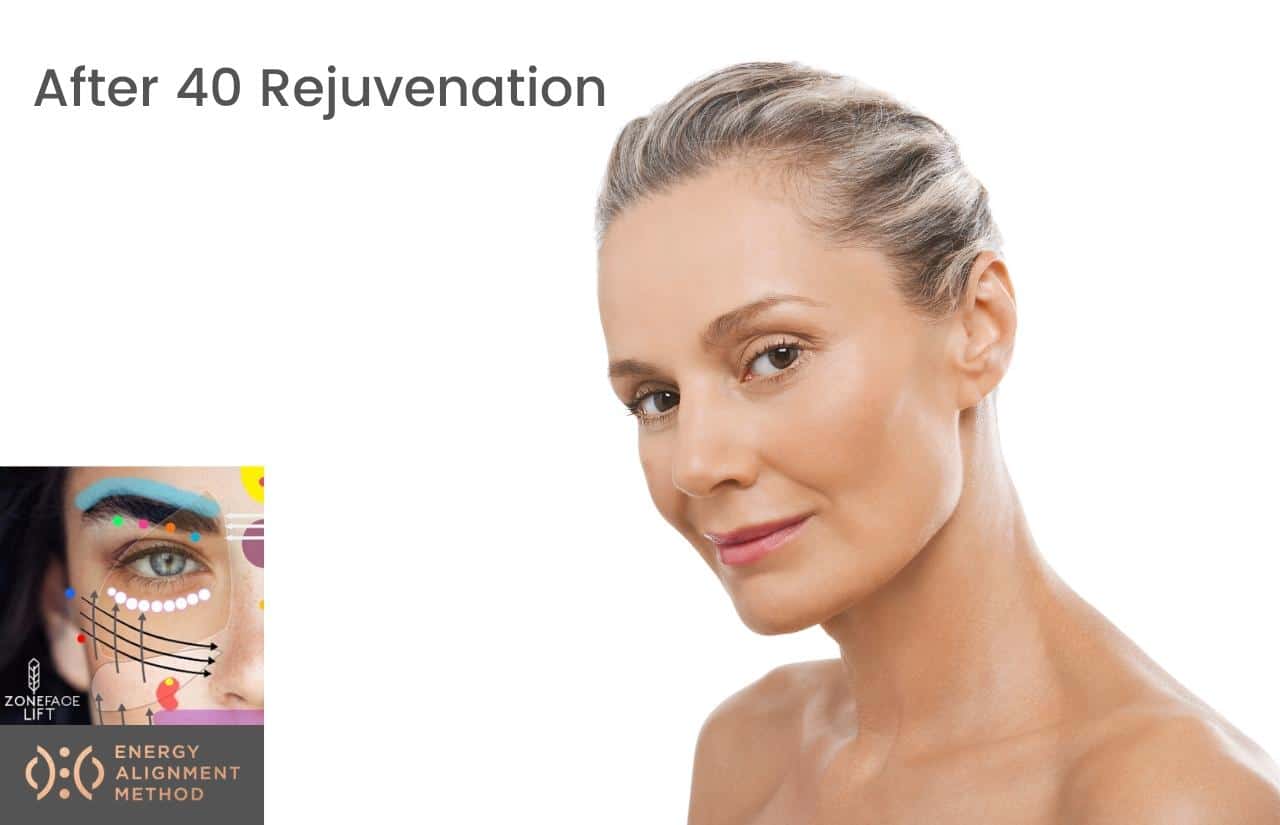 After 40 Rejuvenation
If you're starting to notice more wrinkling and sagging skin every time you look in the mirror, but don't want to go down the dreaded route of Botox or more invasive, surgical treatments, then we have the perfect solution for you. After 40 Rejuvenation is the only truly holistic way to slow down and even reverse ageing on the inside and out. Ageing gracefully just took on a whole new meaning.
Reflexology for Menopause Wellbeing
As women we know that menopause can sometimes feel as though we're going through the shredder, as though your life and health are slowly falling apart at the seams. Reflexology for Menopause Wellbeing, which incorporates facial, hand and foot reflexology, helps counter the effects of menopause and the ageing process. It alleviates a variety of symptoms, reduces hot flushes, lifts mood, clears brain fog and provides welcome relief through the three stages of menopause.
Cheranne Kermath
S
uch a talented therapist Esther is among the best. I've enjoyed her massage skills and her reflexology treatments are excellent. I'm pleased to be experiencing the recently introduced Zone Facelift and after just one treatment I can see the difference. Looking forward to completing my package and seeing the results. I can highly recommend Mindbody Oasis.
Rachel McHugh
I
recently had a back, neck and shoulder massage from Angela. The whole experience was very relaxing and welcoming. From start to finish I had faith in knowing I would get the best experience tailored to my needs. Some areas needed work more than others and Angela focused on getting the difficult knots out of my shoulders. Would highly recommend MindBody Oasis for both the atmosphere and staff☺️
Michelle Baker
I
've recently had reflexology with Angela to help with ongoing pain from an autoimmune disease. Angela is extremely welcoming, friendly and made me feel relaxed the whole time. I will definitely use her again and would highly recommend reflexology. Thank you! ♥️
Helen Mayers
I
loved the facial reflexology – it improved my general wellbeing, reduced the frequency of severe migraine and my skin glowed….Ooh and I actually fell asleep during treatment which is unheard of 😊 I need to book my next one for after pay day! 😊 x
Zone Face Lift isn't just any ordinary facial; it's a pilgrimage of inside-out transformation, it's an odyssey for the soul that my clients cherish as an holistic oasis. In the cocoon of this therapy, clients literally tell me they "melt into the couch": their...
Newsletter
Sign up for updates and offers!
Need help, more info or advice?