Whether you've had a tough workout, been overdoing the gardening or housework or even if you've been hunched too long over the computer, massage is simply one of the best pick-me-up tonics for you.
Not only can it tease out tight knots and aches, soothe sore muscles, reduce tension and stress, it can also combat sleep disorders, and temper Alzheimer's, dementia, epilepsy and autism conditions.
Massage has many physiological and psychological benefits, including:
reduction in cortisol and stress levels
improvement in blood circulation
regulation of blood pressure
easing of sore, tense muscles and improvement of movement and suppleness
lifting of mood by releasing dopamine and oxytocin
pain relief through release of endorphins
elimination of toxins as well as reduction of inflammation by stimulating the lymphatic system
enhancement of the immune system
improvements in sleep.
At MindBody Oasis our range of massage treatments include Swedish, Aromatherapy, Hot Stones and Indian Head massage.
Swedish Full Body Massage
Great if your body's had a beating from physical activity or you're totally wound up with stress. This is a full hour devoted to easing out all your knots, aches, pains and tension, allowing you to restore peace to mind and body with improved ease of movement.
£50 for 60 minute treatment
Our modern lifestyle means we are often tensing up our shoulders, back and neck when at our computers, phones, driving or sleeping with anxiety problems. This 30 minute treatment will iron out all your knots in a relaxing, soothing way that leaves you refreshed and recharged, ready to take on the world.
£30 for 30 minute treatment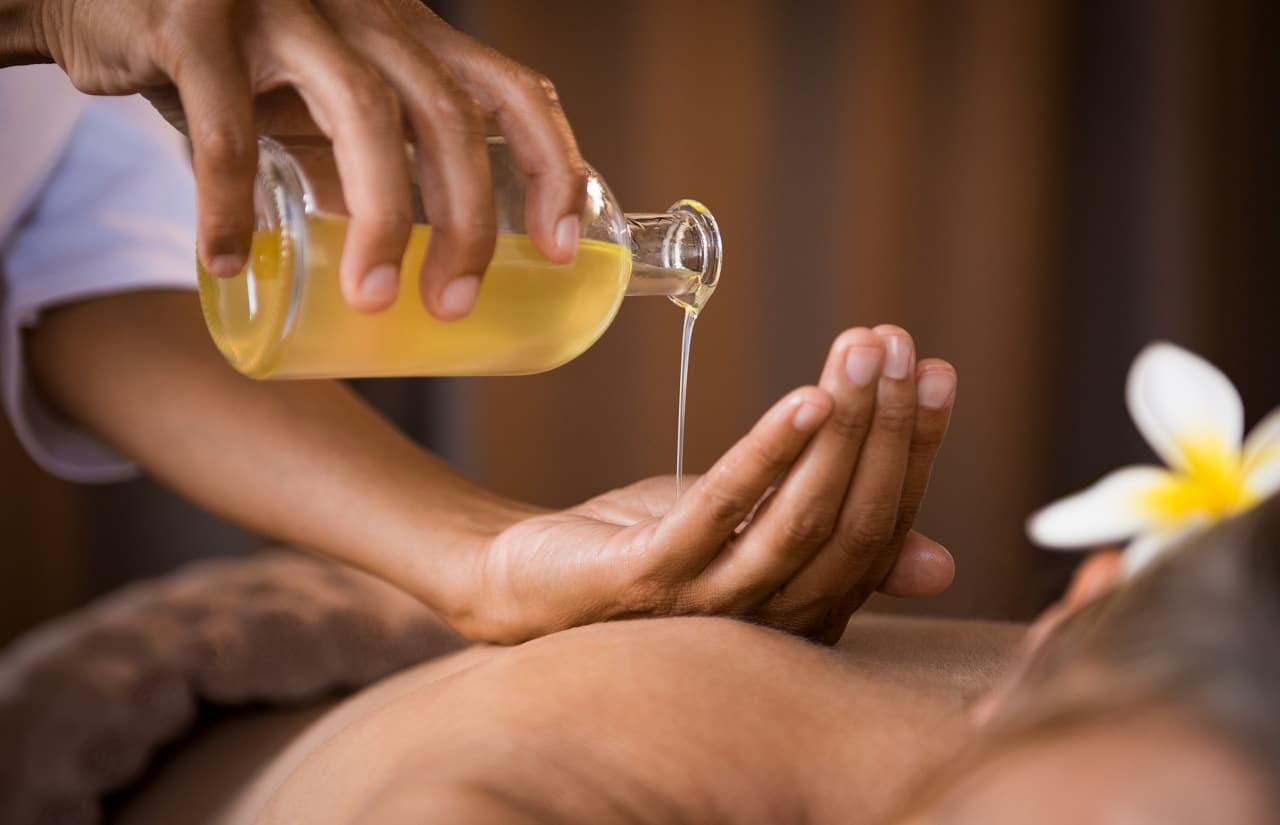 Aromatherapy Back Massage
Allow all tension to simply slip away and your body to melt in a beautiful languid way with the scent of beautiful aromatherapy oils.
£30 for 30 minute treatment
Hot Stones Full Body Massage
This is a favourite, especially in the chillier months. Heated basalt stones glide over your body to warm up the muscles and relieve tension and pain. An experience not to be missed.
£50 for 60 minute treatment
What our clients are saying about our massage treatments...
Need help, more info or advice?